What is ICF?
The International Coach Federation (ICF) is the leading global organization dedicated to advancing the coaching profession by setting high standards, providing independent certification and building a worldwide network of trained coaching professionals.
ICF Credentials are awarded to professional coaches who have met stringent education and experience requirements and have demonstrated a thorough understanding of the coaching competencies that set the standard in the profession.
Achieving credentials through ICF signifies a coach's commitment to integrity, understanding and mastery of coaching skills, and dedication to clients.
What is Coaching?
The International Coach Federation (ICF) defines professional coaching follows:
Ongoing professional relationship that helps people produce extraordinary results in their lives, careers, businesses, or organizations.
With each meeting, the client chooses the focus of conversation, while the coach listens and contributes observations and questions. This interaction creates clarity and moves the client into action.
Coaching accelerates the client's progress by providing greater focus and awareness of choice.
Coaching concentrates on where clients are now and what they are willing to do to get where they want to be in the future.
How Coaching Works
1. Breakthrough Strategy Session:This is a complementary 30 min session designed for us to get to know each other, and includes laser focused coaching. At the end you decide if we're a fit and determine next steps.
2. Coaching Logistics: We discuss and co-create the logistics of the coaching process. You decide on:
Duration: 6-12 months
Frequency: every two weeks is recommended
Length: 30, 45, 60 min sessions
Method: in person, phone, virtual platform (zoom, Skype)
Assessments (if selected): Emotional Intelligence, Diamond Power Intelligence, Team/People Styles, Strengths
Schedule first coaching session
3. Commitment and Pre-work. Once we decide on the coaching plan, we take care of the paperwork:
Coaching agreement: read, sign and submit 24 hours prior to first coaching session
Discovery Document: complete and submit 24 hours prior to first coaching session
Payment for first month (or other pre-determined arrangement)
4. First Coaching Session. The first session will be longer than usual to allow for time to deep dive into your life and to co-create our designed alliance. We'll clarify your goals, values, expectations, accountability process, and vision. We will also discuss how to make the best use of coaching to accelerate you forward.
5. Saboteur Assessment: complete free assessment to identify top saboteurs/inner critics to understand what's influencing your actions, behaviours, mindset, and your end results.
6. Finding Your Groove. You determine the focus of each call – topic, challenges, set backs, goals and dreams. When the going gets tough, you hang in and don't cancel, even if it feels hard and too much. All your concerns, worries and emotions are welcome. Coaching is a judgment free zone. Bring your brilliance, challenges, ugly messes, confusion and dreams. Regardless of what you bring to coaching, you get support, structure and accountability to ensure you're getting traction towards your goals.
7. Wrap up. Celebrate your accomplishments. Integrate your learning. Create an action plan. Decide next steps.
Team vs Group Coaching
Team Coaching
Intact team made up of people who are aligned and headed towards a common goal or outcome, such as the completion of a particular project or the start of something new; the focus is on performance of the team
Group Coaching
People who come together with a common interest but do not always have the same goal in mind. For example, effective leadership – each person will have their own final goals to which they would apply their new skills.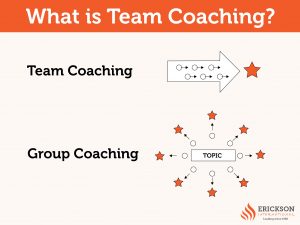 BOOKS THAT INFLUENCE MY WORK
LEADERSHIP
Emergent Strategy
Primal Leadership
Personal Leadership
Being Human At Work
The Power of Full Engagement
The Gifts of Imperfection
Leadership and the New Science
NEUROSCIENCE
The Mindful Brain
Mindsight
The Brain That Changes Itself
My Stroke of Insight
mBraining
Buddha's Brain: The practical neuroscience of happiness, love & wisdom
A Whole New Mind
EQUITY & INCLUSION
Power: A User's Guide
Deep Diversity
Everyday Bias
Blindspot
Anti-Racism Education
Becoming an Ally
Returning the Gaze
White Awareness
Pedagogy of the Oppressed
Courageous Conversations About Race
Race, Identity and Representation in Education
Dancing on Live Embers
TRAUMA
In An Unspoken Voice
My Grandmother's Hands
Toxic Emotions at Work
HEALTH & WELLBEING
Thrive
Wellbeing
Adrenal Fatigue
Resilient
Pause
Sabbath
Upside of Stress
COACHING
Group Coaching
Executive Coaching With Backbone and Heart
Presence Based Coaching
Masterful Coaching
The Heart of Coaching
Coaching: Evoking Excellence in Others
Coaching Across Cultures
Integration: The Power of Being Co-Active in Work and Life
Are You Ready To Get Started?